Cover Story: Chilhowie UMC

INSIDE

Kansas shocker
The Rev. Gene McIntosh, pastor of First Greensburg UMC, and his wife, Judy, look at the church building that was destroyed by a Kansas tornado.

It's that time again
"Rev, I have learned over the years that preachers come and preachers go. But God never leaves us."

Remember them
A special "District Roundup":
More news of how our churches have responded to the Virginia Tech shootings.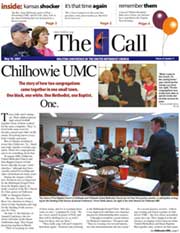 Bishop Swanson's Column

Eventuality

Job Opportunities


Unless otherwise noted, all articles written by Annette Spence