Cover Stories:
The Third Wave
and
Spirit of the Drum
INSIDE

Reading list
We asked these participants at the Native American Ministry Team's "Gathering" in Tellico Plains ...

Extreme makeover
A North Georgia congregation secretly renovates the home of a church family while they are on vacation.

Gas savers
A new ministry idea from an Oak Ridge District congregation: parking-lot space for car-poolers.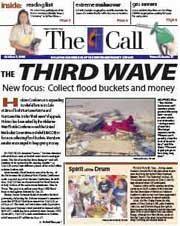 Bishop Swanson's Column

Eventuality

Job Opportunities


Unless otherwise noted, all articles written by Annette Spence Bender